Folder compression has many advantages. But it might not be clear to you what folder compression is. In this ultimate guide to folder compression, we'll go through what a compressed zip folder is, why to compress a folder and how to go about it in both Windows 10 and macOS.
What is a compressed zip folder?
The three words, "compressed zip folder," tell us three things. We know it's a folder, that it's compressed and that it's in zip format. To learn what a compressed zip folder is, you must know what a folder on your computer is.
Compressed
For a file or folder to compress, the computer uses a compression algorithm to make the file or folder smaller and take up less hard drive space than before. There are many ways to do this, with many different algorithms. A typical compression algorithm for zip files is "DEFLATE," which converts your folders and files to use less data, storing them and translating them back to their original state when you need them.
Zip
A compressed zip file is an archive file format featuring lossless compression. This format means that your files and folders will compress, get smaller in data size, but not lose anything in terms of quality or data. Your original files will always remain intact.
Folder
A folder is a neat way of organizing files on your computer, like how folders hold pieces of paper together in an office. Instead of having thousands of files scattered on your desktop or hard drive, a folder creates a directory, a group to categorize your files. If you've used a computer, PC or Mac, you're probably very familiar with what file folders are.
Why compress folders
There are many reasons why you'd want to compress folders. You can use compression to reduce file sizes, to store folders conveniently and to send folders effectively.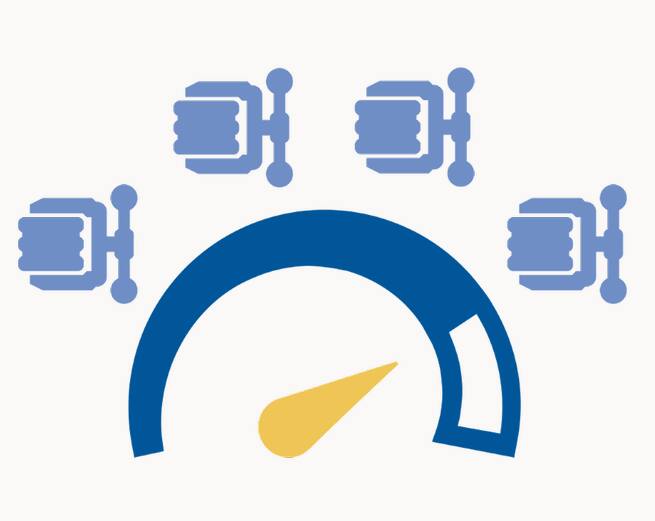 Save hard drive space
When you compress a folder with an effective compression algorithm, you'll see a significant reduction in file size. Compressing is especially beneficial for larger sized folders.
Keep your files organized
If you want to keep files within folders but use the files sparingly, a great way to is to compress them. This method keeps them both organized and more lightweight, saving you space on your hard drive. And when you want to use the files, extract them from your compressed file.
Accessible internet sharing
You often can't send folders over the internet. Compressing them organizes your folder, including all files into a convenient package that your recipient can extract in their computer. Thanks to the reduced file size, your folders will send faster over the internet.
To sum up, compressing a folder is a convenient way of packaging, storing, and sending files, making your folder more lightweight than before.
How to compress a folder
There are different ways to compress a folder. You can either use your operating system's built-in compression tool or use a program specifically built for compression.
The advantage of using a dedicated compression program is that you use a wider variety of compression techniques. Some take a bit longer than others but can reduce the file size even further.
Many special tools and features also make them a more attractive option. Using a compression tool like WinZip gives you the advantage of unzipping all major compression formats, including less common ones. You also get the option to encrypt your files, share your Zip file on the cloud, social media, instant messaging, and full file management control.
How to compress a folder in Windows 10
Included in Windows 10 is support for compression algorithms, which means that you have compression tools built into Windows. It's very easy to find. To start, you need to find a folder on your computer that you want to compress.
Find a folder you want to compress.
Right-click on the folder.
Find "Send To" in the drop-down menu.
Select "Compressed (zipped) folder."
Done.
Following these steps will create a Zip (.zip) file in the directory where the folder you compressed is located.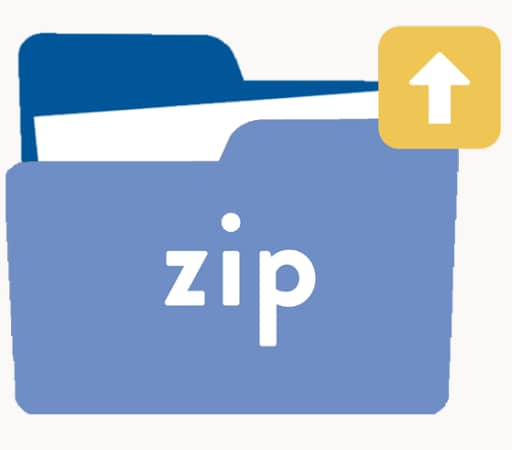 How to compress a folder in Mac
You also have an included compression tool in macOS, the operative system of Mac's. The tool is easy to find and use, requiring no further search than looking right in Mac's Finder.
Find a folder in the Finder.
Right-click or control + left click on your folder to reveal a drop-down menu.
Select "Compress [folder name]."
Done.
Following these steps will create a Zip (.zip) file in the directory where the folder you compressed is located.
How to compress a folder in WinZip
Open WinZip.
In the Files pane, find and select the folder you want to zip from your PC, network or cloud services.
Click Add to Zip.
In the Actions pane, click Save as.
Choose to save your zip file to any local, network, or cloud location.
Or, you may choose to email it; share it in an instant message, or share it via a supported social media service.
Compressing folders is very easy to do once you know how to do it, with many benefits including reduced file size, faster online transfer, and a convenient way of storing your folders.