How to encrypt files on Mac? There are a few methods to choose from that encrypt files on Mac (macOS). Which one you go with ultimately depends on your goal. Encrypt an internal or external storage device in Disk Utility), encrypt all data on your startup disk with FileVault, or utilize a third-party software for file encryption.
The easiest method to encrypt files and individual folders on Mac is with WinZip Mac - the software with over a billion downloads famous for file compression. It features bank-level encryption and has the added advantage of reducing file size in the process.
How To Encrypt Files On Mac
Here, we're going to outline the steps to encrypt all files on your computer with FileVault and a storage device with Disk Utility. Follow the steps or scroll down to "encrypt file faster on mac" if you want to encrypt individual folders or files fast.
Encrypt your computer with FileVault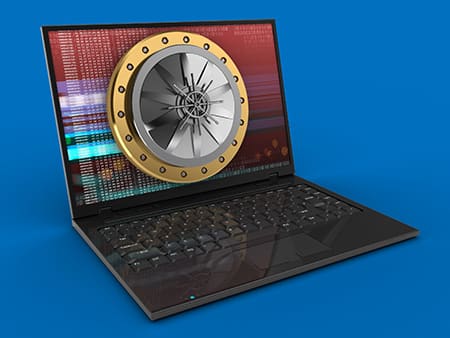 If the device contains any files you want to save, copy them to another storage device or volume.
In the Disk Utility app on your Mac, choose View > Show All Devices.
In the sidebar, select the storage device you want to encrypt.
Click the Erase button in the toolbar.
Enter a name for the volume.
Click the Scheme pop-up menu, then choose GUID Partition Map.
Click the Format pop-up menu, then select an encrypted file system format.
Enter and verify a password, then click Choose. To change the password later, select the volume in the sidebar, then choose File > Change Password.
Click Erase, then click Done.
The Best File Encryption Software
There are many options for file encryption software online. Depending on if you want to encrypt your whole computer, an internal or external storage device, or individual files, there are different software for it.
The process of encrypting individual files and folders for secure storage and online transfer is the most common. That's why we will recommend the best file encryption software suited for this purpose.
You've probably heard of WinZip – the most popular compression tool in the world with over a billion downloads to back it up. You commonly use it to compress files and folders, swiftly reducing file size while providing a convenient way to store and send files.
WinZip features military-grade encryption with 256-bit AES, just a click away.
To apply encryption to your files and take advantage of lighter file weight and faster transfer speeds, follow the steps below:
Encrypt your storage device with Disk Utility
Open the Apple menu and go to System Preferences. Click Security & Privacy and then on FileVault.
Click the lock symbol to unlock it. Fill in your username and password as an administrator.
Click Turn On FileVault.

Select the method to unlock and reset your password in case you forget your login details.

You can use your iCloud account or create a new recovery key. If you create a new recovery key – keep it safe and do not lose it.

Click Continue.
Remember, since this method encrypts all information on your computer, it affects all users. All users can unlock the encrypted disk with their account login password.
Encrypt File Faster On Mac
Encrypting files on Mac can be done faster utilizing our popular compression tool WinZip. In just three steps, you can compress and encrypt your chosen files with ultra-high security. Just make sure to select a strong password.
To encrypt files faster in WinZip Mac, follow these steps:
Open WinZip and click Encrypt in the Actions pane on your right side.
Drag and drop your files to the NewZip.zip center pane. Enter a password when the dialog box appears. Click OK.
Click the Options tab in the Actions pane and choose Encryption Settings. Set the level of encryption and click Save.
Final Words
Now you've learned how to encrypt files on Mac. Depending on your use case, the different encryption methods give distinct advantages. You might want to encrypt all files on your computer, getting access to them with a password, individual storage devices, or encrypt files on Mac with speed and ease using WinZip Mac.