Your data is our priority

Built for IT administrators
Customize deployments to remove unused features from the product UI.
Manage encryption and password policies, restrict access to cloud services, and more.
Break the glass: Recover encrypted files and passwords left behind by former employees or requested during forensic audits.

Integration with WinZip Courier
Send large files as email attachments with the highest level of encryption (AES 256-bit) and advanced compression technology.
Securely convert documents to PDFs, with digital signature support.
Support for Microsoft Outlook and webmail, including Gmail for Business.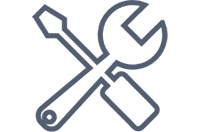 Policy enforcement
Set and enforce password policies and encryption standards for all users.
WinZip SafeMedia (available separately): Transform any portable storage device, such as a USB drive, into a highly secure offline file storage and transportation device with military-grade protection.
Enforce email attachment security policies on your preferred email platform.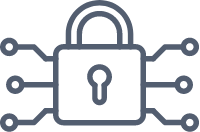 Military-grade encryption
Get unsurpassed bank- and military-grade AES encryption compliant with all major standards, including FIPS 140-2 and FIPS 197, and trusted for DFARS.
Ensures ironclad protection for files at rest, in transit, and in the cloud.
Extend corporate file protection and prevent data loss with Windows Information Protection (WIP) support.